Prophetia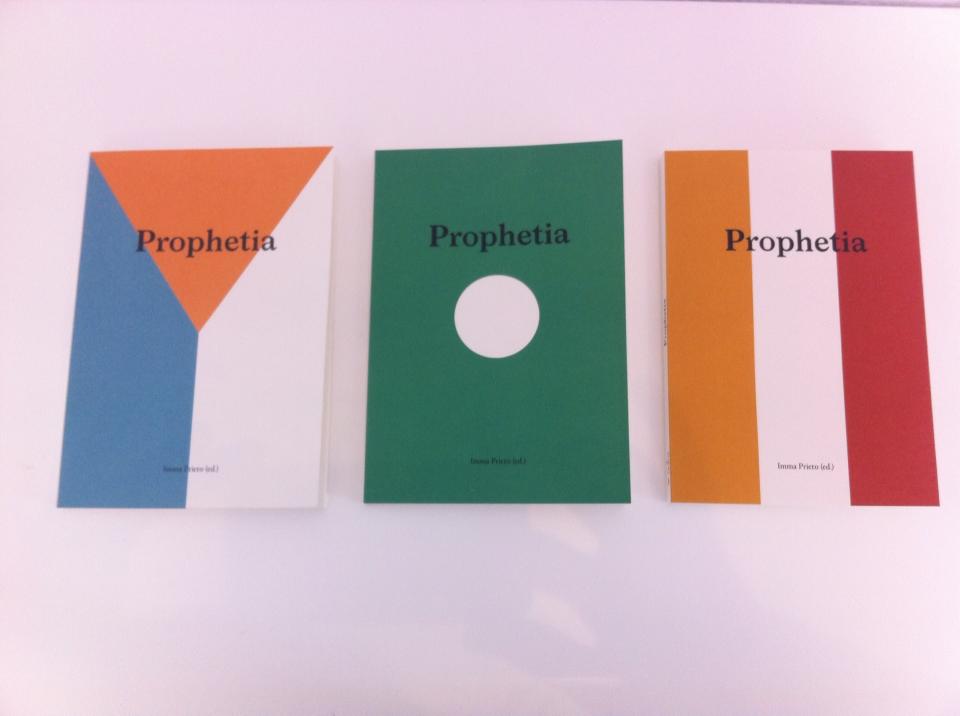 Prophetia comprises works by twenty-five artists who have followed and addressed the formation of the European Community. The point of departure for the exhibition is a video by the Albanian artist Anri Sala, dating from 2002, that portrays the moment when the dream of Europe was still intact in some of the countries aspiring to enter the European Union. All the other works on exhibit are more recent and reflect the current sense of uncertainty concerning the European project.
The diverse origins of the artists featured in the show lead to a confluence of very different points of view and sensibilities. As a whole, the Prophetia exhibition invites us to reflect upon the history and evolution of the European Union, with a special emphasis on the latest developments.
Prophetia is structured around three concepts that are closely linked to the philosophical and ideological foundations of Europe: rape, correspondence and reciprocity, and responsibility. These three concepts also provide the backbone for the exhibition catalogue, which includes essays by Bojana Kunst, Ingrid Guardiola, Cécile Bourne Farrell, José Luis Corazón, Srecko Horvat, and Piedad Solans.
The Prophetia project has been curated by imma prieto.
Participating artist in order of display in the exhibitions rooms:
Anri Sala (Tirana, 1974), Jimmie Durham (Washington DC, 1940), Núria Güell (barcelona, 1981), Luiz Simoes and Sabina Simón (Rio de Janeiro, 1961 and Barcelona, 1980), Renata Poljak (Split, 1974), Peter Schrank (St Gallen, 1952), Kostas Bassanos (Athens, 1961), Jorge García (Toledo, 1977), Chus García-Fraile (madrid, 1965), Filipa Cesar (Porto, 1975), Eugenio Ampudia (Madrid, 1968), Pelayo Varela (Oviedo, 1970), AK Dolven (1953), Per Kristian Nygard (1979), Marco Fedele di Catrano (Rome, 1974), PSJM – Pablo san josé (Mieres, 1969) and Cynthia Viera (Las Palmas, 1973), Hannelore Van Dijck (Wuustwezel, 1986), Jordi Colomer (Barcelona, 1962), Mateo Maté (Madrid, 1964), Daniel García Andújar (Almoradí, 1966), Avelino Sala (Gijón, 1972), Stefanos Tsivopoulos (Prague, 1973), Antoni Muntadas (Barcelona, 1942), Goldiechiari – Sara Goldschmied (Arzignano, 1975) and Eleonora Chiari (Rome, 1971)
Prophetia reúne obras de veinticinco artistas que han seguido y comentado el proceso de formación de la Europa comunitaria. El punto de partida de la exposición es un vídeo del albanés Anri Sala, de 2002, que retrata el momento en que el sueño europeo aún estaba intacto en algunos países que aspiraban a entrar en la Unión Europea. Las obras restantes de la exposición son mucho más recientes y reflejan el actual sentimiento de incertidumbre respecto al proyecto europeo.
La diversidad de orígenes de los artistas representados en la muestra hace que confluyan en ella puntos de vista y sensibilidades muy diferentes. Como conjunto expositivo, Prophetiaquiere ser un espacio que invite a la reflexión sobre la historia y la evolución de la Unión Europea, con especial énfasis en los aspectos de máxima actualidad.
Prophetia se estructura a partir de tres conceptos estrechamente vinculados a las bases filosóficas e ideológicas de  Europa: el rapto, la correspondencia o reciprocidad, y la responsabilidad. Estos tres conceptos también vertebran la publicación vinculada a la exposición, que incluye textos de Bojana Kunst, Ingrid Guardiola, Cécile Bourne Farrell, José Luis Corazón, Srecko Horvat y Piedad Solans.
Prophetia es un proyecto comisariado por Imma Prieto.
Artistas participantes por orden de exposición en las salas:
Anri Sala (Tirana, 1974), Jimmie Durham (Washington DC, 1940), Núria Güell (Barcelona, 1981),
Luiz Simoes y Sabina Simón (Rio de Janeiro, 1961 y Barcelona, 1980), Renata Poljak (Split, 1974), Peter Schrank (St Gallen, 1952), Kostas Bassanos (Atenas, 1961), Jorge García (Toledo, 1977), Chus García-Fraile (Madrid, 1965), Filipa Cesar (Oporto, 1975), Eugenio Ampudia (Madrid, 1968), Pelayo Varela (Oviedo, 1970), AD Dolven (1953), Per Kristian Nygard (1979), Marco Fedele di Catrano (Roma, 1974), PSJM – Pablo San José (Mieres, 1969) y Cynthia Viera (Las Palmas, 1973), Hannelore Van Dijck (Wuustwezel, 1986), Jordi Colomer (Barcelona, 1962), Mateo Maté (Madrid, 1964), Daniel García Andújar (Almoradí, 1966), Avelino Sala (Gijón, 1972), Stefanos Tsivopoulos (Praga, 1973), Antoni Muntadas (Barcelona, 1942), Goldiechiari – Sara Goldschmied (Arzignano, 1975) y Eleonora Chiari (Roma, 1971)