Documenta 14 Daniel García Andújar (b. 1966, Almoradi, Spain)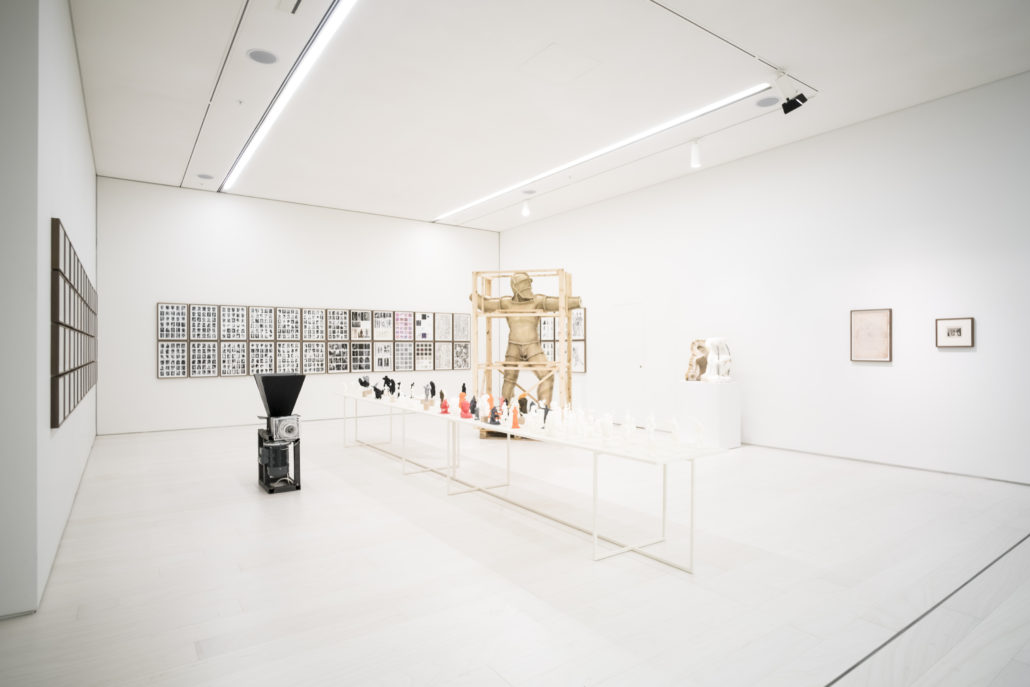 [caption id="attachment_2535" align="aligncenter" width="605"]
Daniel García Andújar
(geb. 1966, Almoradi, Spanien)
The Disasters of War – Trojan Horse (2017)
Installation mit verschiedenen Materialien
Maße variabel[/caption] The Disasters of War, Metics Akademia (2017) Mixed-media installation Dimensions variable EMST—National Museum of Contemporary Art, Athens The Disasters of War/Trojan Horse (2017) Mixed-media installation Dimensions variable Neue Neue Galerie (Neue Hauptpost), Kassel Burning the Canon Nordstadt Park Kassel June 23 Nordstadt Park 23rd June, 2017 From 20:00 (burning 23h aprox.) The Trojan Horse sculpture has been conceived as anti-monument reflecting on the "night games of war" (Reichs Veterans Day, Kassel, June 4 1939) developed in Germany during the Nazi period. The sculpture has been created by the artist with the aid of a software working with an aleatory combination of body types and then materially constructed by Taller Manolo Martín, a team of traditional craftsmen who produce Valencia's Fallas puppets in Spain to be burned. Following this ritual, the sculpture will also be burn during the night of Saint John (also known as Jani, Adonia, Midsommar, Ivan Kupala Day, Juhannus Mittumari, etc.) as part of a pagan celebration aimed at letting go of what is no longer needed and saving what has to remain. Open Fire Party with: Daniel G. Andújar Manolo Martín Crier/performance by Daniel Cremer based in a text from María Dolores Jiménez-Blanco (Burn the canon?) Dolçaines by Cristina Martí Morell & Francesc Xavier Richart Peris Percussion by Pablo Lluis Llorca Pyrotechnics and fire by Fire, Ice and Magic Production by Carlota Gómez & Jorgina Stamogianni Curated by Paul B. Preciado The Disasters of War/Trojan Horse (2017) The Disasters of the War, Trojan Horse is a series of 82 "artifacts" constituting the second part of a project that started in Athens. The project itself travels hidden inside of a Trojan horse. These series evoke 82 engravings created by Spanish painter Francisco Goya (1746-1828) between 1810 and 1820 secretly criticizing the violence deployed against the population during the wars between the Napoleonian Empire and Spain. Bringing Goya to the 3-D printer era, the project reflects on the politics of war, but also on the way war can continue through means of economic, cultural, and visual domination. Many wars are thus narrated here, in an attempt to resist its many forms of violence and explore strategies of visual and performative resistance. The project unfolds in different formats: an installation, a workshop, a performance, and a public action.