1st Anren Biennale 2017
1st anren biennale 2017
28 October 2017 – 28 February 2018
Anren, Chengdu
Sichuan Province, china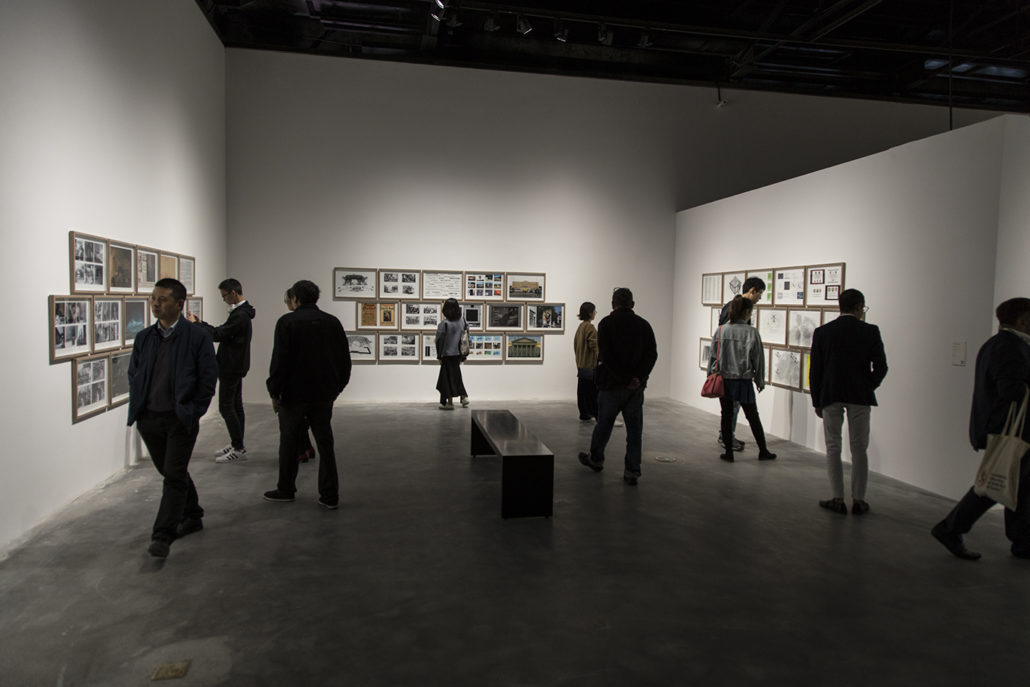 Title: Today's Yesterday
Artistic direction: Lu Peng
Cross Road, Curated by Liu Ding and Carol Yinghua Lu.
Four exhibitions curated by:
Marco Scotini, Liu Ding & Carol Lu Yinghua, Liu Jie & Lu Jing, Lan Qingwei & Du Xiyun
Artistic Direction:
The first Anren Biennal ist held under the Artistic Direction of Lu Peng. Lu Peng is the President of L-artuniversity, Professor of Sichuan fine arts Institute and Xi'an Academy of Fine Arts. His curatorial achievements include Pure Views: New painting from China at Fukuoka Asian Art Museum (Japan, 2013), Asia Art Museum (San Francisco, 2011), Chengdu Biennale (2011), A Gift to Marco Polo (Venice Biennale, 2009). He published A History of Art in Twentieth-Century China (2008).
Crossroads, curated by Liu Ding and Carol Yinghua Lu
Daniel García Andújar
Adam Avikainen
Paul Chan
Yorkson (Yimin Chen)
Paul Drissen
Karsten Födinger,
Marina Gioi
Jos de Gruyter and Harald Thys
Lukáš Jasanský and Martin Polák
Jia Chun
Stanya Kahn
Inmi Lee
Simon Leung
Lin Gang
Lin Yilin
Lu Zhiqiang
Tomáš Rafa
Grace Schwindt
Yuan Yunsheng
The Phantom modern
The Szechwan Tale: Theater and History, curated by Marco Scotini
Cornelius Cardew
Céline Condorelli
Chto Delat/What is to be done?
Stano Filko
Peter Friedl
Yervant Gianikian and Angela Ricci Lucchi
Piero Gilardi
Dan Graham
Joris Ivens
Joan Jonas
Ilya & Emilia Kabakov
William Kentridge
Julius Koller
Mao Tongqiang
Rithy Panh
Michelangelo Pistoletto
Lisl Ponger
Qiu Zhijie
Pedro Reyes
Santiago Sierra
Sun Xun
Wael Shawky
Jean-Marie Straub and Danièle Huillet
Marko Tadić
Ulla Von Brandenburg
Clemens Von Wedemeyer and Maya Schweizer
Wei Minglun
Yang Yuanyuan
Mei Lanfang and Andris Brinkmanis
A Future That Never Returns, curated by Liu Jie and Lu Jing
Chen Qiulin
Chen Zhe
Feng Li
Li Lang
Li Qing
Liang Shaoji
Liao Fei
Liu Chuanhong
Na Yingyu
Ma Haijiao
Mr.d.mouse (Zhou Hang)
Qiu Anxiong
Qiu Hongfeng
Wang Chuan
Wu Ding
Xu Bacheng
Zhang Tianjun
The Rhetoric of Family Tree, curated by Lan Qingwei and Du Xiyun
Art Education Group (Zhang Bin, Ye Hongtu)
Chen Xi
Fang Lijun
Fengfeng
Gao Brothers (Gao Zhen, Gao Qiang)
Guo Wei
He Dan
He Duoling
He Gong
Huang Rui
Hong Lei
Li Bo
Li Luming
Li Yongzheng
Li Zhanyang
Ma Jun
Meng Baishen
Meng Huang
Mu Huan
Jiang Jie
Jing Kewen
Shen Xiaotong
Shu Qun
Sui Jianguo
Wang Guangyi
Wang Jianwei
Wang Yigang
Xie Xiaoze
Xu Bing
Yang Mian
Ye Yongqing
Yue Minjun
Zhan Wang
Zhang Dali
Zhang Xiaotao
Zhang Wenrong
Zhang Wanxin
Zhang Xiaogang
Zhang Zhaoying
Zhou Chunya
Zhu Jia
Zhu Xi
Read more about Anren Biennale