«Estamos en una especie de rizoma en el que todos nos vigilamos a todos»
14.03.2015 | 04:15
"Vivimos en un caos de información"
Mezcla en el Reina Sofía la realidad y la ficción en «Sistema Operativo» «Para mí un 'hacker' es un sabio de la tecnología que se infiltra en el sistema engañándolo», afirma el artista que abandonó Valencia tras la polémica por su portal de anónimos
Natalia Vaquero | madrid/epipress Levante EMV
La provincia Diario Las Palmas
Diario de Mallorca
La Nueva España
Las nuevas tecnologías comprometen el futuro de los más jóvenes que vuelcan descontroladamente sus vidas en las redes sociales sin ser conscientes de que se desnudan ante compañías que utilizarán esa información como más les convenga, alerta Daniel G. Andújar (Almoradí, Alicante, 1966), uno de los grandes del arte en la red o artista visual, como le gusta autodefinirse, que dibuja una inquietante realidad en la que todos somos vigilantes y vigilados. Andújar triunfa con su desconcertante obra en medio mundo y muestra ahora su Sistema Operativo en el Museo Reina Sofía de Madrid hasta el próximo 4 de mayo. Autodidacta sin complejos, abandonó Valencia tras molestar a las autoridades con anónimos que colgaba en un portal digital y desde entonces se vuelca en desenmascarar a través de la ironía las falsas promesas de libertad prometidas por Internet.
14.02.–10.04.2015 Salzburger-kunstverein

Eröffnung: Fr, 13. Februar 2015, 20 Uhr Thematische Vorträge zu "Invisible Violence" am 18. März, 19 Uhr Künstler_innen in Salzburg: Kader Attia (FR), Itziar Barrio (ES), Ursula Biemann (CH), Rossella Biscotti (IT/NL) & Kevin van Braak (NL), Sarah Browne (IE), Declan Clarke (IE), Willie Doherty (IE/UK), Eva Engelbert (AT) & Katharina Schniebs (DE/AT), Harun Farocki (DE), Daniel García Andújar (ES), Eva Grubinger (AT), Dejan Kaludjerović (RS/AT), Vladimir Miladinović (RS), Locky Morris (UK/IE), Adrian Paci (AL/IT), Christodoulos Panayiotou (CY), Garrett Phelan (IE), Nikola Radić Lucati (RS), María Ruido (ES), Francesc Ruiz (ES) "Invisible Violence" ist ein multidisziplinäres Projekt, das von Zoran Erić, Séamus Kealy und Blanca de la Torre kuratiert und in Artium, dem Baskischen Museumszentrum für zeitgenössische Kunst in Vitoria-Gasteiz, Spanien, dem Museum für zeitgenössische Kunst in Belgrad, Serbien und dem Salzburger Kunstverein in Österreich präsentiert wird. Der ursprüngliche geopolitische Kontext dieses Projekts war ein europäisches Dreieck bestehend aus der Region des Baskenlandes, Irland (vor allem Nordirland) und Serbien – alle drei mit dem Stereotyp von Gewalt und Terror behaftet. Dieser gemeinsame Nenner und diese Konstellation bildeten den Hintergrund des Projekts, das nunmehr um österreichische und breitere europäische Kontexte erweitert wurde.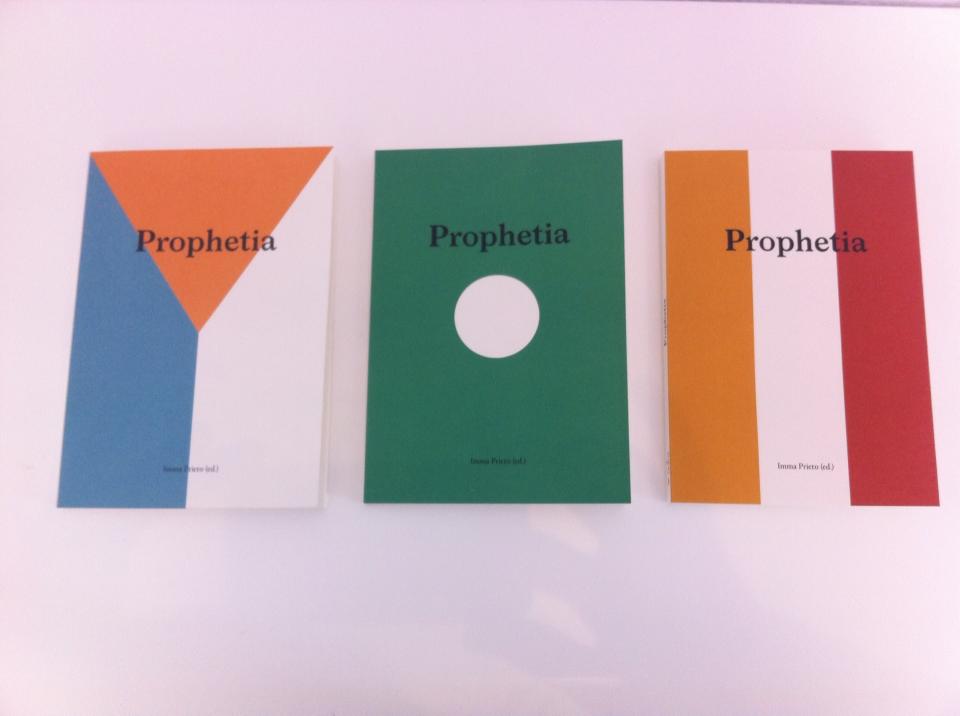 Prophetia
comprises works by twenty-five artists who have followed and addressed the formation of the European Community. The point of departure for the exhibition is a video by the Albanian artist Anri Sala, dating from 2002, that portrays the moment when the dream of Europe was still intact in some of the countries aspiring to enter the European Union. All the other works on exhibit are more recent and reflect the current sense of uncertainty concerning the European project. The diverse origins of the artists featured in the show lead to a confluence of very different points of view and sensibilities. As a whole, the
Prophetia
exhibition invites us to reflect upon the history and evolution of the European Union, with a special emphasis on the latest developments.
Prophetia
is structured around three concepts that are closely linked to the philosophical and ideological foundations of Europe: rape, correspondence and reciprocity, and responsibility. These three concepts also provide the backbone for the exhibition catalogue, which includes essays by Bojana Kunst, Ingrid Guardiola, Cécile Bourne Farrell, José Luis Corazón, Srecko Horvat, and Piedad Solans. The
Prophetia
project has been curated by Imma Prieto.
26 - 27 marzo, 2015 - 18:00 h /
Edificio Nouvel, Auditorio 200 y Medialab Prado
Internet ha producido nuevos comportamientos, subjetividades e instituciones vinculadas a otra manera de ser y hacer. Este seminario debate cómo estos cambios desequilibran categorías artísticas establecidas, el autor o la circulación de la obra única, al tiempo que instauran profundas contradicciones, desde la creatividad como valor económico hasta la indistinción en el tiempo de trabajo. ¿Es posible plantear otro ecosistema artístico desde estas ambigüedades? Las nociones de
autor
y
originalidad
parecen resistirse al cambio. De hecho, la era de internet ha traído consigo una inesperada recuperación de nociones modernas. Esta situación, aunque paradójica, es comprensible. La crítica posmoderna no pudo deshacerse del sujeto excepcional ni del conocimiento original porque sólo los desmontó
en la teoría
, sin ser capaz de desarticular las prácticas e instituciones sobre las que se sustentaban. Se supuso que una transición del texto de autor al hipertexto haría posible el funeral de estas nociones modernas, sustituidas por un nuevo vocabulario contemporáneo. Con la llegada y expansión de la red, estas predicciones, que hace unas décadas no pasaban de ser especulaciones académicas, se veían en condiciones de superar
en la práctica
la lógica de la autoría individual y la originalidad. Sin embargo, estos anhelos, que debían ser constatados por un desplazamiento tecnológico en los modos de producir conocimiento y generar subjetividad, están siendo hoy contestados en la pervivencia y estatismo de un modelo que ignora los desafíos y potencias de la red. Con la finalidad de
defender
al autor y su originalidad, en algunos casos espacio de resistencia, se restringe el acceso, la producción y la circulación de conocimiento en los medios digitales, entre los que el museo participa. En este sentido, las diversas legislaciones no sólo no han desechado al autor a favor de la creación colectiva y la liberación de la información, sino que incluso reclaman hoy su vigencia con más insistencia que nunca.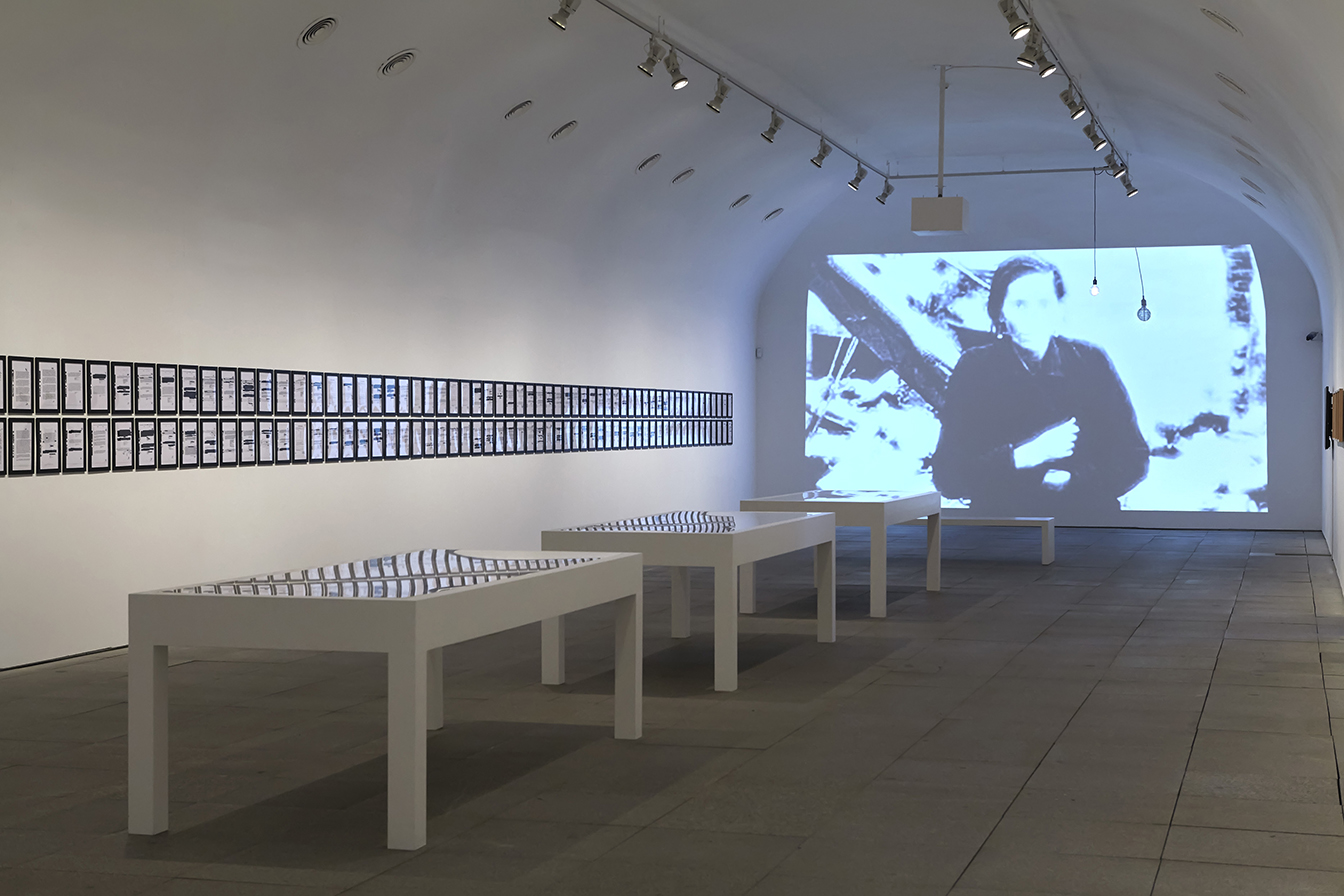 "Tomar en cuenta este espacio horizontal y secular del espectáculo abigarrado de la sociedad moderna implica que no es adecuada ninguna explicación singular que lo remita a uno de inmediato a un origen único. Y así como no hay simples respuestas dinásticas, no hay formaciones discretas o procesos sociales simples" Edward S. Said,
El mundo, el texto y el crítico
. En dos ocasiones visité la muestra "Sistema Operativo" del artista Daniel G. Andújar (Almoradí, Alicante, 1966), actualmente en el museo Reina Sofía, la primera fue una estupenda visita guiada y comentada por el propio DGA; en la segunda, ya sin las multitudes de la primera visita, me serví del mismo recorrido con el ánimo de confirmar y revalidar las impresiones recibidas, pues entre los muchos argumentos afirmativos que la muestra me había deparado quizás el más intrigante y productivo fuera el sinuoso y complejo recorrido que trazan y estructuran, en singular topografía descriptiva de ciencias humanas y políticas, las dos salas con las que se abre y cierra la exposición. Ese recorrido se inicia con un paisaje, que bien pudiera haber sido escrito y escenificado por Ballard, de destrucción y devastación: la obsolescencia, programada o no, biológica o artificial, del concepto mismo de "última generación", tan feliz y generosamente utilizado por la seducción publicitaria en una civilización como la actual que de una forma tan inteligente y efectiva ha sabido unir la creación de nuevos inventos informáticos con la conquista de una "felicidad personal". Lo que esta sala nos muestra es, ciertamente, un inquietante cementerio tecnológico, pero esa intranquilidad y desasosiego que nos depara su contemplación se ramifica en dos consideraciones no menos turbadoras.