[caption id="attachment_1282" align="aligncenter" width="695" caption="Artium 2012. Vitoria"]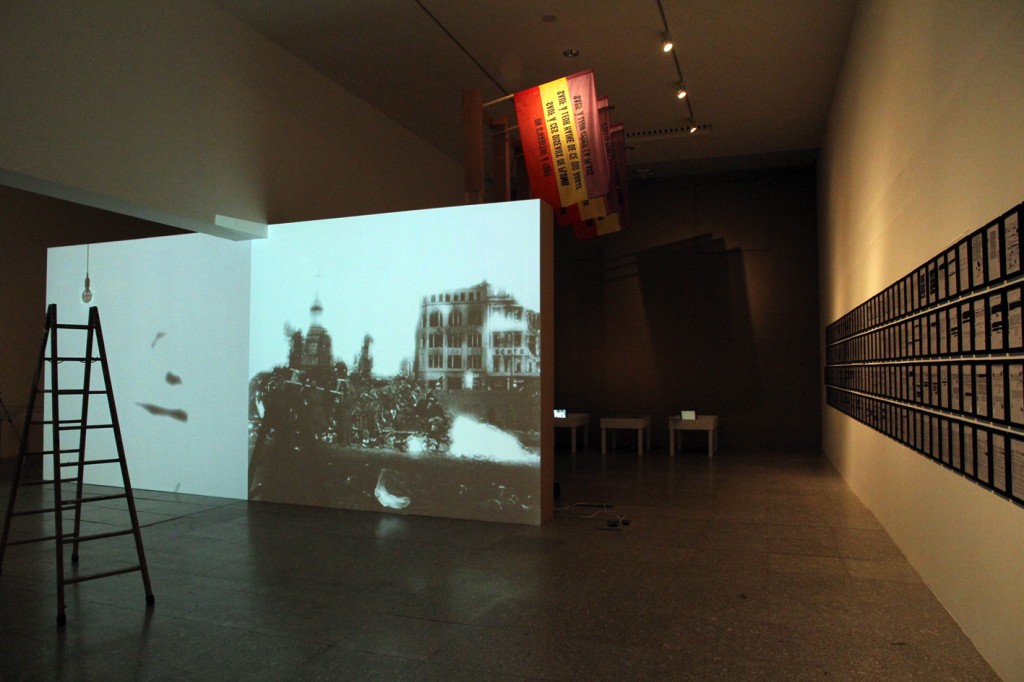 [/caption] Sala Norte, del 18/05/2012 al 02/09/2012 Folleto Cristina Lucas, Pepo Salazar, Daniel García Andújar y Pilar Albarracín. Tiempos de Urgencias pretende aportar  una particular visión sobre el Guernica a partir del trabajo realizado para la ocasión de cuatro de los artistas contemporáneos españoles más de más trayectoria en este momento: Cristina Lucas, Pepo Salazar, Daniel García Andújar y Pilar Albarracín. Los creadores se han puesto en el papel del artista malagueño y han recibido el encargo de realizar un preparatorio de un "presunto" Guernica, con la particularidad  de que en esta ocasión el telón de fondo serán  acontecimientos o situaciones actuales. El título, remite por un lado a lo que se considera una primera entrega del proyecto, "Urgencia", proyecto de José Ramón Amondaráin en torno a la emblemática pintura, al tiempo que funciona como metáfora de la situación actual. Por otro lado nos acerca a otras aproximaciones en torno a la obra y al suceso al que esta remite, que cada uno de los artistas enfocará de modo particular.
Ãœber die Poetiken / Politiken der Stimme
13. Oktober 2012 – 13. Januar 2013
Acts of Voicing
ist ein zweijähriges Projekt, das sich der ästhetischen, performativen und politischen Bedeutung der Stimme aus den Bereichen bildende Kunst, Tanz / Performance und Theorie nähert. Ausgangspunkt ist dabei die Befragung jener Ordnung, die die Stimmen der Einen als Rede, und die der Anderen als bloßen Schrei vernehmen lässt: das heißt, jene Aufteilung zwischen den aus der politischen Gemeinschaft Aus- und in diese Eingegrenzten. Wie lassen sich mit den Mitteln der Kunst – konkret der bildenden Kunst und des Tanzes – einerseits, und der Theorie andererseits die Stimmen der Nicht-Gehörten, eine andere Kultur des Zuhörens und eine Kultur des Streits (des Unvernehmens) ins Spiel bringen? Inwiefern können sich künstlerische und theoretische Methoden dabei gegenseitig durchdringen, zu- und miteinander sprechen? Wie lassen sich Stimme, Raum und Wissen zum Tanzen bringen? In einem gemeinsamen Prozess, an dem KünstlerInnen, Choreografen, TheoretikerInnen und KuratorInnen aus Europa, Asien und Südamerika beteiligt sind, sollen diese und weitere Fragen verhandelt, neue Arbeiten produziert und auch die Ausstellungschoreografie entwickelt werden. Denn neben der inhaltlichen Beschäftigung mit den Politiken und Poetiken der Stimme, möchte Acts of Voicing auch die Möglichkeiten und Grenzen eines performativen Ausstellungsmodells ausloten. Geplant ist eine Choreografie, bei der sich das Ausstellungsszenario selbst immer wieder verändert. Entstehen soll ein dynamisches Raumgefüge, das immer neue und überraschende Beziehungen zwischen Exponaten und Ereignissen, Ausstellung und Aufführung, ästhetischer und diskursiver Praxis sowie Kunst und Betrachter herstellt.
On Unease at Beholding the City May 17 – July 29, 2012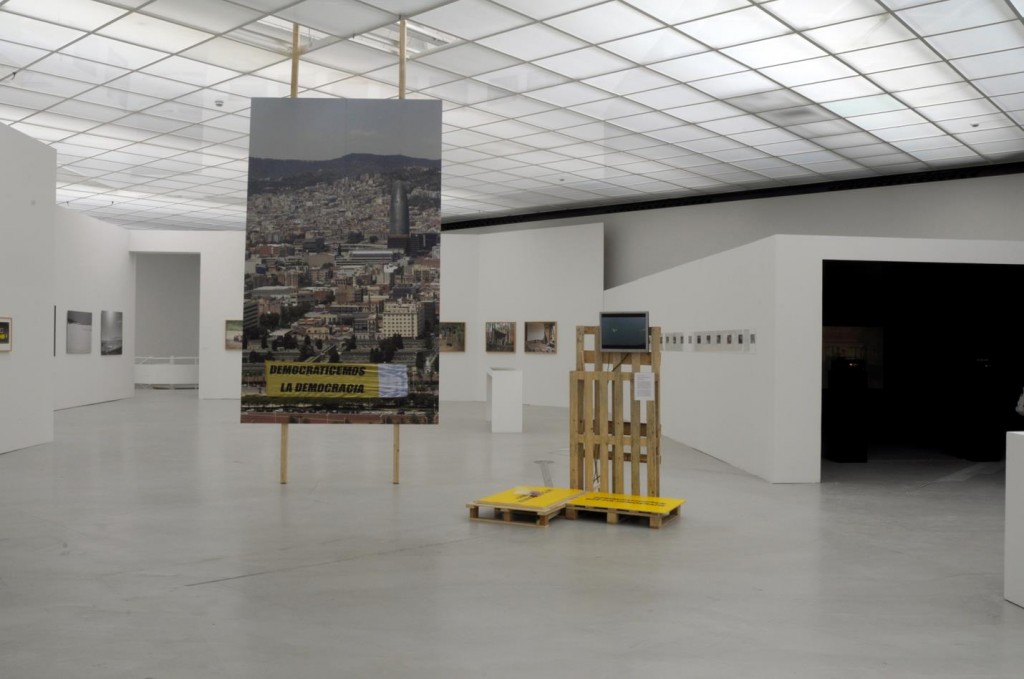 Daniel García Andújar, Yvonne P. Doderer / Ute Meta Bauer, Martin Eberle, Michael Fehr / Diethelm Koch, Ludger Gerdes, Kirill Golovchenko, Eiko Grimberg, Justin Hibbs, Jung Yeondoo, Lim Minouk, Noh Suntag, Alfons Pressnitz, Malwine Rafalski, John Smith, Klaus Staeck, The RSA, Tuomas Toivonen / Nene Tsuboi, Brian Ulrich, Michael Vahrenwald, Pablo Wendel, Matthias Zielfeld and others From May 17 to July 29, 2012 the Württembergischer Kunstverein will be showing
Oh, My Complex: On Unease at Beholding the City
, an exhibition that approaches the imaginaries, representations, and realities of the city from different directions: from the angle of architectural and urban constructions of the nineteen-thirties through today; from Europe, the USA, South America, and Asia; from the perspectives of art, exhibition, pop, and protest cultures starting from the seventies. Along an open parcourse, which connects exterior and interior space, the exhibition presents the works of over twenty artists who have honed in on the urban-development, social, political, and economic lines of conflict within the city. Their works touch upon historical documents and objects from pop- and sub-culture contexts. Presented are not only existing works, but also those conceptualized especially for this setting.
STRATEGIES IN THE FACE OF THE REAL. Limitations and Challenges in Times of Change