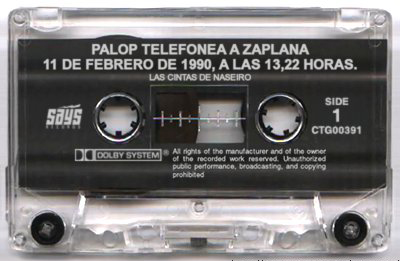 Daniel G Andújar
A Brick Culture (2004), Daniel G. Andújar analyses corruption and town-planning in territorial organisation and their social consequences in Torrevieja, a town on the Costa Blanca, one of the most visited coasts in the country since the tourist boom of the sixties.
The newest form of corruption is urban development and land organisation
(Antonio Vercher, Supreme Court Prosecutor, inaugural lecture of the seminar Corruption: causes, effects and legal procedures, UIMP Valencia. 08-09-2003)
The number of 500 euro notes circulating in Spain has tripled. Within two years 43 million 500 euro notes have gone into circulation, that is equivalent to 21,331 million euros. According to the Bank of Spain the value of these 500 euro notes represents 35.22% of the total amount of money in circulation. But who has seen them? After the switch to the euro, the Bank of Spain detected a great wave of laundering of black money which was invested in property. The price of property has increased by 91% in five years and a large part of the property bubble created is down to corruption in urban development. Spain is the country in Europe that has consumed the most cement in the last five years. 
Read more →