Interview with Daniel G. Andújar
Geert Lovink
April 26, 2016 interview 5.029 words In April 2015 I had the honour to receive a private tour by the Spanish artist Daniel G. Andújar of his solo show,
Operating System
, at the
M
u
s
e
o
N
a
c
i
o
n
a
l
C
e
n
t
r
o
d
e
A
r
t
e
R
e
i
n
a
S
o
f
í
a
M
u
s
e
u
m
i
n
M
a
d
r
i
d
.
1
I know Daniel from the net.art days of 1996–1997 when he was running
Technologies To The People
® (
TTTP
) (1996), a work shared in
Operating System
. All these months later, as the works in the show stayed with me, I decided to contact Daniel and request an e-mail interview with him. What I appreciate in his work is the natural way in which his 'new media arts' background is woven into the broader visual arts context of a large museum such as Reina Sofía. The show brought together the real thing and its virtual double – as if the two have never been at odds.
Operating System
offered a mix of many things, such as playful net.art, a dark, hacker space installation, journalism investigating real estate projects (from the pre-2008 boom years), a colourful room filled with manipulated versions of political celebrity posters and an art historical investigation into Pablo Picasso. The exhibition seemed to find the 'tactical' equilibrium so many people have thrived on and thirsted for. When we have all moved on to become post-digital, where 'analogue is the new digital,' then why should we continue to marginalize those who experiment with the 'new material' in an evermore ironic fashion? It is time for the Great Synthesis. The historical compromise is there. Everyone prepares for the first post-digital Venice Biennale in 2017. Let's enjoy the delicate mix between technology, politics and aesthetics in such a way t
h
a
t
n
o
n
e
o
f
t
h
e
t
h
r
e
e
d
o
m
i
n
a
t
e
,
a
n
d
l
e
t
A
n
d
ú
j
a
r
b
e
o
u
r
g
u
i
d
e
.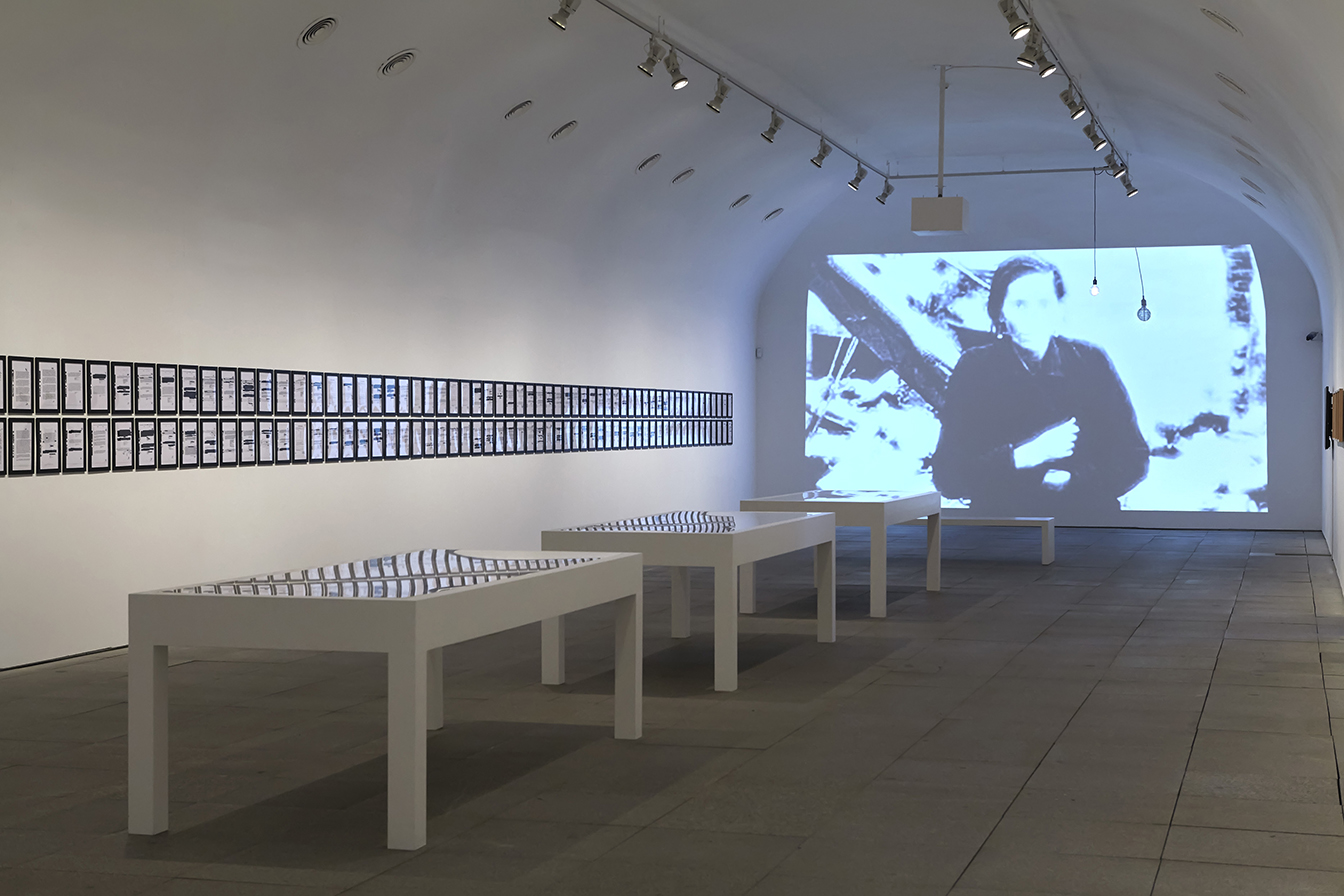 "Tomar en cuenta este espacio horizontal y secular del espectáculo abigarrado de la sociedad moderna implica que no es adecuada ninguna explicación singular que lo remita a uno de inmediato a un origen único. Y así como no hay simples respuestas dinásticas, no hay formaciones discretas o procesos sociales simples" Edward S. Said,
El mundo, el texto y el crítico
. En dos ocasiones visité la muestra "Sistema Operativo" del artista Daniel G. Andújar (Almoradí, Alicante, 1966), actualmente en el museo Reina Sofía, la primera fue una estupenda visita guiada y comentada por el propio DGA; en la segunda, ya sin las multitudes de la primera visita, me serví del mismo recorrido con el ánimo de confirmar y revalidar las impresiones recibidas, pues entre los muchos argumentos afirmativos que la muestra me había deparado quizás el más intrigante y productivo fuera el sinuoso y complejo recorrido que trazan y estructuran, en singular topografía descriptiva de ciencias humanas y políticas, las dos salas con las que se abre y cierra la exposición. Ese recorrido se inicia con un paisaje, que bien pudiera haber sido escrito y escenificado por Ballard, de destrucción y devastación: la obsolescencia, programada o no, biológica o artificial, del concepto mismo de "última generación", tan feliz y generosamente utilizado por la seducción publicitaria en una civilización como la actual que de una forma tan inteligente y efectiva ha sabido unir la creación de nuevos inventos informáticos con la conquista de una "felicidad personal". Lo que esta sala nos muestra es, ciertamente, un inquietante cementerio tecnológico, pero esa intranquilidad y desasosiego que nos depara su contemplación se ramifica en dos consideraciones no menos turbadoras.
Daniel García Andújar. Operating System January 21 - May 4, 2015.  Sabatini Building, Floor 3, Zones E and F Organized by:  Museo Nacional Centro de Arte Reina Sofía Curatorship:  Manuel J. Borja-Villel Artists: Daniel García Andújar Martes 20 Enero 2015: 12.00 Press 13:00 Private visit 20.00 Official opening http://www.museoreinasofia.es/en/exhibitions/daniel-garcia-andujar-operating-system Daniel García Andújar (Almoradí,