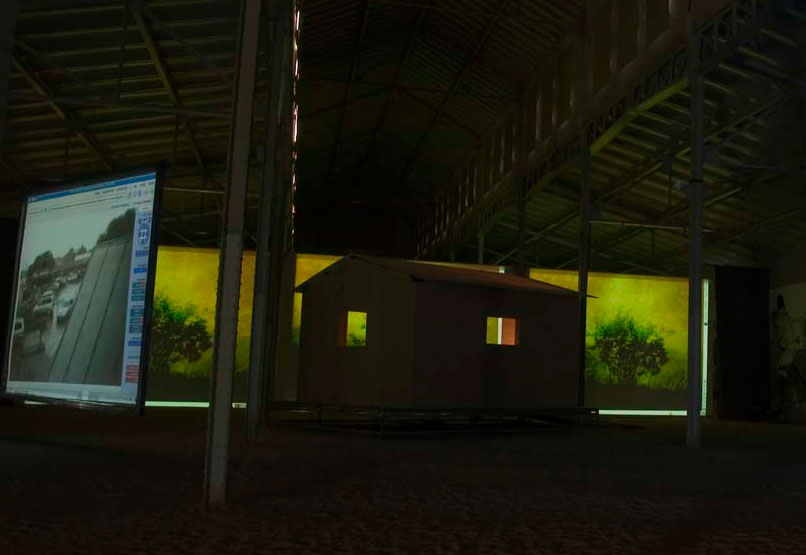 by Álvaro de los Ángeles, 2006 Arcades first appeared in Paris in the first third of the nineteenth century and became increasingly commonplace, as Walter Benjamin points out, with the growth of the textile trade, which marked the beginning of a hitherto unknown relationship between the inhabitant as a customer/buyer (user) and the city. Glass, iron, overhead light and artificial lighting -"The arcades were the setting for the first gas lighting,"' wrote Benjamin- covered entire blocks of buildings. This new architectural concept was in keeping with the period of change and the industrial revolution it formed part of. However, it also represented the ubiquity of a city inside a larger city, a clear attempt to create a "new" world inside a known one, while evoking the ideals of progress and well-being, albeit founded on a virtual idea, unreal or unattainable, that the physical and tangible world no longer seemed capable of generating or achieving.
EFE - Madrid - 03/06/2006 El Ayuntamiento de la capital participa en la novena edición del Festival Internacional de Fotografía y Artes Visuales PHotoEspaña 2006 con cuatro exposiciones y varias actividades paralelas que se desarrollarán en el nuevo espacio cultural Matadero Madrid. La concejal de las Artes, Alicia Moreno, dijo ayer que una de las novedades de este año es precisamente la incorporación de este nuevo espacio cultural de Madrid, en lo que fue el matadero municipal, que acoge hasta el 3 de julio dos exposiciones de los artistas Carole Fékété y Daniel García Andújar, de la Sección Oficial del Festival, que en esta edición ha escogido como tema principal la Naturaleza.
F. S. - Madrid - 30/04/2006 El País El 9º Festival Internacional de Fotografía y Artes Visuales, que se celebrará en Madrid del 1 de junio al 23 de julio, presentará 63 exposiciones de 375 artistas y creadores de 33 nacionalidades, en torno al tema de la naturaleza, entre los que figuran Olafur Eliasson, Ramón Masats, Karl Blossfeldt, Cristóbal Hara y Joel Sternfeld. El festival se extenderá a Toledo, con varias muestras; en Aranjuez se celebrarán unas jornadas, con clases de Hiroshi Sugimoto, y se rendirá homenaje a la cineasta Agnès Varda. Las relaciones entre cultura y naturaleza es el tema propuesto por Horacio Fernández para la próxima edición de PhotoEspaña 2006 (www.phedigital.com), que cierra un ciclo como comisario general tras las anteriores dedicadas a la ciudad y a la historia. Las propuestas de los fotógrafos y artistas visuales se acercarán a una "reinterpretación del concepto de paisaje", en donde intervienen "la memoria y los conflictos en una historia compleja". Otras aportaciones se centrarán en el mundo rural, en un momento de cambio.