UNRECORDED
5 March – 16 April 2008
Akbank Sanat, Istanbul
Curated by Basak Senova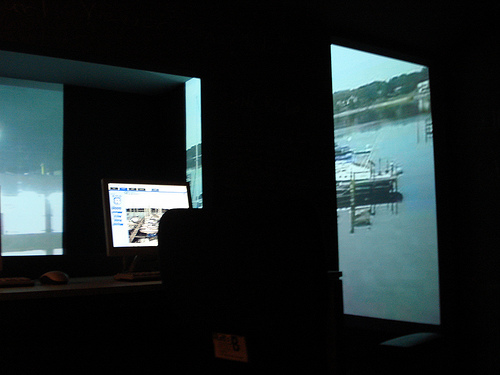 The perceptual re-construction of space is a continuous process, generated by diverse inputs such as our senses, memory, history, consciousness as well as technology. It is a process, consisting of momentary fragments, which are impossible to record. They are temporary, augmented, designed, and loaded.
"Unrecorded" exhibition looks at the notion of space as a decisive factor in our perception of the realities that surround us. The works of Kati London (US), Thomas Duc (France), Laila El-Haddad (Palestine), Dan Phiffer (US), Mushon Zer-Aviv (Israel), Daniel Garcia Andujar (Spain), Zhou Hongxiang (China), Banu Cennetoglu (Turkey), Negar Tahsili (Iran), Kate Armstrong (Canada), and Ali Taptik (Turkey) unfold and restructure all possible perceptual codes through their own inspections, observations, and approaches. They ask questions about the physicality of the space; content of mediatized spaces; clashes between realities and perception of spaces; spaces and situations, discharging information; and narrative spaces.
Read more →