[caption id="attachment_1381" align="aligncenter" width="695"]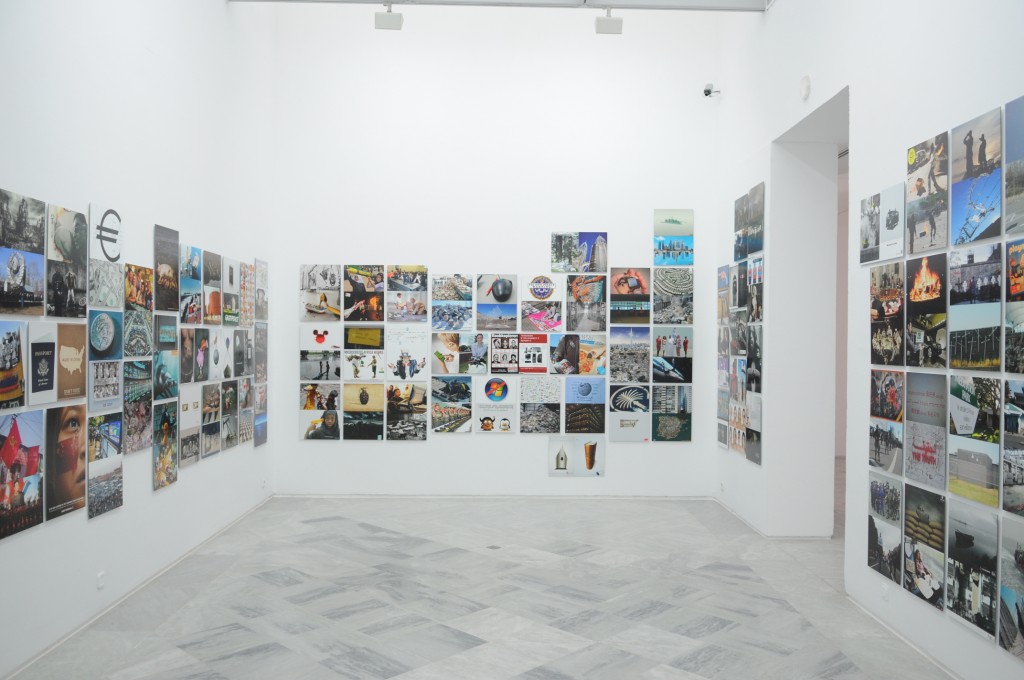 CAAC Sevilla[/caption] February 15–June 9, 2013 YBCA Galleries Without Reality There Is No Utopia was organized by the Centro Andaluz de Arte Conteporaneo in Seville, Spain; and curated by Alicia Murría, Mariano Navarro and Juan Antonio Álvarez Reyes. Artists in the exhibition include: Alfredo Jaar, Artur Zmijewski, Carlos Motta, Chto Delat?, Ciprian Muresan, Daniel García Andujar, Dora García, Ed Hall, El Roto, Federico Guzmán, Fernando Bryce, Ignasi Aballí, Jan Peter Hammer, Judi Werthein, Katya Sander, Lene Berg, Manolo Quejido, Oliver Ressler, Rirkrit Tiravanija, Superflex, Zeina Maasri, and Zhou Xiaohu. In the Age of Information, actual reality has been supplanted by virtual reality, computer simulation, and false narratives. Since the concept of utopia is based on the improvement of reality, the disappearance of the real also signals the end of utopia.Without Reality There Is No Utopia illustrates this premise by examining false narratives that masquerade as truth; the collapse of Communism in the 1980s; the current financial crisis, which heralds the demise of Capitalism; the contradictions inherent in geopolitics; and the explosion of democratic uprisings around the world. The exhibition includes work by more than two-dozen international artists, and features works of photography, video, drawing, painting, collage, and more. The exhibition is organized into two asymmetric sections that consider shifts in global political realities.
El CAAC reúne obras de 28 artistas que analizan la crisis y plantean otras salidas MARGOT MOLINA - Sevilla - 15/04/2011 El País "Somos artistas plásticos, filósofos, sociólogos, escritores, pero, sobre todo, somos activistas políticos", explicaba ayer el artista ruso Nikolay Oleynikov para definir al grupo al que pertenece: Chto Delat? (¿Qué hacer?) que firma la obra La cronología de la Perestroika. El colectivo, formado en San Petersburgo en 2003, participa en la muestra Sin realidad no hay utopía que se inauguró ayer en el Centro Andaluz de Arte Contemporáneo (CAAC), en Sevilla, y que pretende dar respuesta a la crisis ante el colapso de los modelos actuales.
Fecha: 14 de Abril - 10 de Julio de 2011 Lugar: Centro Andaluz de Arte Contemporáneo Un proyecto comisariado por Alicia Murría, Mariano Navarro y Juan Antonio Álvarez Reyes Ignasi Aballí · Lene Berg · Fernando Bryce · William S. Burroughs · Nikolay Oleynikov & Chto Delat? · Phil Collins · Dora García · Daniel García Andújar · Federico Guzmán · Ed Hall · Jan Peter Hammer · Pello Irazu · Alfredo Jaar · Rogelio López Cuenca / Muntadas · Zeina Maasri · Carlos Motta · Ciprian Muresan · Manolo Quejido · Oliver Ressler · El Roto · Katya Sander · Superflex · Wolfgang Tillmans · Rirkrit Tiravanija · Judi Werthein · Zhou Xiaohu · Artur Żmijewski ¿Qué hay detrás del título Sin realidad no hay utopía, que da nombre a esta exposición colectiva? Detrás hay dos pensadores de distinto significado y calado: Jean Baudrillard y Andreas Huyssen. El primero ha definido la simulación como la generación "de algo real sin origen ni realidad" y, por tanto, ha diagnosticado la desaparición de lo real por lo virtual. Así, la interpretación y el sentido de esta muestra siguen la argumentación que Andreas Huyssen hizo en "Recuerdos de la utopía". Huyssen parte precisamente de Baudrillard al afirmar que al haberse perdido lo real y suplantado por su simulacro, la utopía no puede existir, ya que va íntimamente ligada a la superación o mejora de la realidad. Este es el sentido del título: sin realidad no puede haber utopía. Es decir, que en la era de los simulacros y de la virtualidad, la desaparición de lo real arrastra consigo a lo utópico.