Daniel G. Andújar Siguiendo el buen ejemplo de la sociedades capitalistas desarrolladas, la actividad terciaria, la prestación de servicios, se ha convertido en uno de los sectores clave de la economía de este país (España). Diría más, los servicios de ocio y turismo se han convertido en una necesidad, hasta el punto de convertirse en la principal fuente de divisas y en el motor económico que alimenta toda una nueva idiosincrasia. Es un papel en perfecta armonía con la fuerza dinámica de la economía global que asumimos de forma colectiva con cierto conformismo ¿Quién no se ha sentido alguna vez en este país, o ha ejercido directamente, de guía turístico o camarero? Nos viene en el DNI (Documento Nacional de Identidad). Nuestra disposición para el servicio es puesta a prueba con cierta periodicidad ya que en reiteradas ocasiones nos vemos obligados a ejercer de guías ocasionales para familiares, conocidos y amigos que vienen de visita y necesitan del perfecto anfitrión que los oriente por el complejo y fascinante mundo de la tapa, el flamenco, la paella, la cala, la ruina, el museo, la catedral, etc., según afinidades y naturaleza del visitante, guía y lugar en concreto. Nos convertimos en mediadores ocasionales filtrando de forma subjetiva la información que conforma parte de nuestra realidad más inmediata, y lo hacemos de forma automática, casi profesional, sin darnos cuenta, destilamos la realidad a nuestro antojo, de acuerdo a nuestras preferencias. Y cuento todo esto porque en una de estas jugadas, me vi 'obligado' a acompañar a una amiga investigadora hasta la capital del Reino, donde debería orientarla, fundamentalmente, en una investigación que estaba llevando a cabo en torno a la cultura del archivo y que pronto verá la luz con forma de ensayo en la lengua franca de la sociedad de la información, el inglés. Guiar, manipular, interpretar, filtrar, condicionar, orientar, mediar, priorizar, jerarquizar… todo lo que trato de combatir sin éxito alguno, demasiado poder, hasta para un amigo.
lugar: Medialab-Prado. Plaza de las Letras, C/ Alameda, 15 · Madrid y Guatemala 18, Col. Centro, 06010 México D.F.
El Centro Cultural de España en México (AECI) organiza en colaboración con Medialab Prado las terceras jornadas dedicadas a la Propiedad Intelectual y las nuevas tecnologías, con la cuestión del
Libre acceso a la cultura
como protagonista.
Alberto López-Cuenca
y
Eduardo Ramírez
coordinan este encuentro que se desarrollará simultáneamente entre México DF y Madrid a través de videoconferencias en tiempo real. (
+ info
)
[Essay] Jacob Lillemose fortæller i dette essay om Daniel Garcia Andújars installation X-Devian. The New Technologies To The People System og om baggrunden for dette værk Af Jacob Lillemose Foto: Århus Kunstbygning
Udstillingen X-Devian. The New Technologies To The People System blev vist i Århus Kunstbygning fra 12. maj til 10. juni 2007 www.aarhuskunstbygning.dk
Udstillingsbillede fra Århus Kunstbygning
The New Technologies To The People® System By Jacob Lillemose In 1999, when the art and technology festival Ars Electronica awarded The Golden Nica, first prize in the ".net" category, to the programmer Linus Torvalds for his development of the Linux operating system, it was pointing in general to the relationship between free software and art, and more specifically to the affinity between free software and that part of contemporary art which is concerned with software's constantly increasing influence on social, economic and political conditions. Like Linux, this part of contemporary art works against the proprietary software industry's standardization, repression and rationalization of the software culture, and instead explores alternate possibilities for freeing the software culture through more open, expressive and speculative processes. On a more indirect level, Ars Electronica's choice of Linux also emphasized another relationship between free software and this contemporary art, i.e. the idea informing both that software is not just a question of programming, but of producing culture - of understanding and using technology as a means of engaging in a social context. According to the founder of the Free Software Foundation (FSF) Richard Stallman, free software is about "practical material advantages" but also about "what kind of society we want to live in, and what constitutes a good society". 1 Stallman himself imagines an extremely collective and creative society founded on the freedom to "use, study, copy, modify and redistribute software". For him, the free software's fundamental abolishment of intellectual property rights represents a chance to structurally and conceptually "reprogram" society for the better, and this is an opinion he shares with much of contemporary art.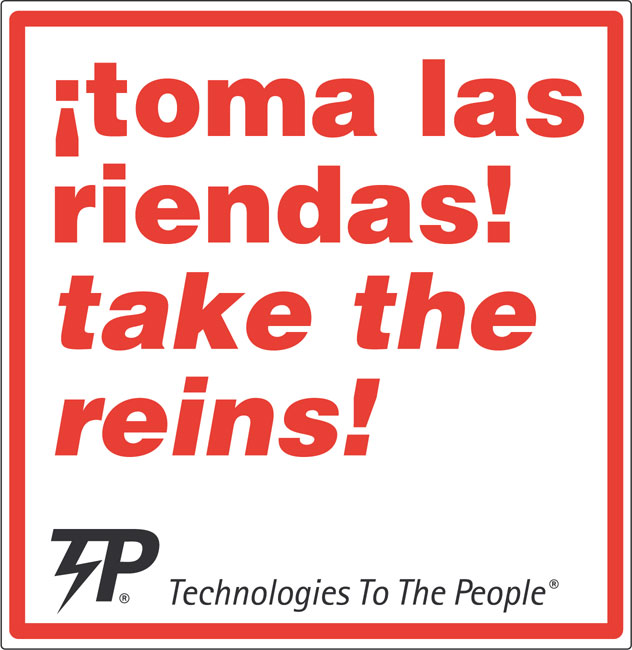 By Daniel G. Andujar* Artists Rights Artecontexto, winter 2006 In the last few years, copyright has become a controversial issue. On the one hand, current information and communication technologies have generated a new social reality in which both old situations and new sceneries coexist. Undoubtedly, these transformations have also produced a crisis on the prevailing systems of distribution and cultural management. Societies have enough mechanisms to adapt themselves to their own processes, but we must ask ourselves if the current dogmatic legislative apparatus is prepared to confront these changes. On the other hand, the recent pressure that collective copyright management societies have exerted on our legislators, so as to make sure that the new laws on intellectual property will safekeep their interests, has intensified this debate. Specialists express their opinions on this subject even on the paparazzi TV shows, and of course, a few of them may suddenly show their preference for one of the options with the sole purpose of taking advantage of this situation. This is not just one more ephemeral topic. It's in fact an open confrontation between those who control and defend leisure industries -culture's big business-, and those who demand an urgent revision of the prevailing system and a reformulation of the notion of intellectual property in a new "free-culture" context.

Daniel G Andújar LOS DERECHOS DE LOS ARTISTAS Artecontexto Número 12 Invierno 2006 El tema de los Derechos de Autor se ha convertido últimamente en motivo de polémica y discusión recurrente. Por un lado, las actuales tecnologías de información y comunicación, han generado una nueva realidad social en medio de la cual se desenvuelven tanto situaciones previas como nuevos escenarios. Lo que no podemos dudar es que estas transformaciones han puesto en crisis los modelos de distribución y gestión cultural dominante. La sociedades tienen mecanismos suficientes para adaptarse a sus propios procesos de cambio, pero no podemos evitar preguntarnos si el aparato dogmático y legislativo vigente está preparado para afrontar estos cambios. Por otro lado, la reciente presión que las entidades de gestión de derechos colectivos de autor realizan sobre nuestros legisladores, para que nuevas leyes sobre la propiedad intelectual garanticen sus intereses, ha intensificado aún más el debate y la discusión en torno a esta cuestión. Los especialistas en uno y otro sentido surgen como los tertulianos en los programas del corazón, y por supuesto siempre aparecen quienes súbitamente se suben a uno u otro carro con el único propósito de sacar rédito de la situación. No estamos hablando de una moda pasajera, nos estamos refiriendo directamente a una confrontación abierta entre quienes controlan y defienden la industria del ocio, el gran negocio de la cultura, y quienes reclaman una revisión urgente del sistema imperante y una reformulación de la noción de propiedad intelectual en un nuevo contexto de 'cultura libre'.
1997 Website with trademarked sentences linked with URLs www.irational.org/tttp/TM/trademark.html Presented in the exhibition as wall installation Daniel García Andújar – the Spanish media artist better known by his company name Technologies To The People — almost ten years ago created with Language (property) a
Basurama05  Talleres > Technologies to the people 25-29 abril
| | |
| --- | --- |
| | |
La informática y las nuevas tecnologías son, hoy en día, una de las energías más importantes que circulan por el mundo. Son una forma de poder, pero también de progreso y de cultura. La velocidad de su desarrollo es, probablemente, la más alta de cuántas se dan en cualquier fenómeno. Esa velocidad genera un proceso de uso-desecho-reemplazo que nos interesa mucho estudiar, no sólo desde el punto de vista económico sino también desde el punto de vista cultural. Crees que el acceso a un servidor es caro y complicado. ¿Porqué entonces no construir el tuyo propio?. ¿Porqué cambias de ordenador cada dos años, si tan sólo lo utilizas para Internet, enviar correo, escribir tus textos y, tal vez, para modificar alguna imagen?. Nuestros ordenadores de hace más de cinco años -los que tú has desechado- realizan todas esas tareas y algunas más complicadas como manejar ingentes bases de datos, servicios de servidor... sinceramente, creo que no te han contado parte de la historia.
X-Devian. The New Technologies To The People System 2003- Social event in public space: production, promotion and distribution of FLOSS software and advertising video x-devian.org Presented with advertising video in the exhibition, and during the Irational Action Weekend in Dortmund Judging from the