'los desastres de la guerra'
27/06/2017 - Valencia Plaza
VALÈNCIA. Cuando se anunció que el gran evento de arte contemporáneo Documenta 14, que tiene lugar cada cinco años en Kassel (Alemania), iba a contar con una falla (sí, una falla) pocos imaginaban de qué manera se iba a dar forma a la idea. Con el objetivo de "coger un instrumento enclavado en la cultura popular valenciana y sacarlo de contexto para que todo el mundo pueda apreciarlo, aunque no lo comprenda", el artista Daniel García Andújar ha llevado a la ciudad alemana su proyecto Los desastres de la guerra, una suerte de falla que ya ha sido consumida por el fuego. El llamado "anti-monumento" busca trasladar el espíritu de la fiesta a una de las citas más destacadas del ámbito del arte contemporáneo internacional, un pieza realizada en colaboración con el artista fallero Manolo Martín.
Como parte de un proyecto mayor, García Andújar construyó la pieza 'Caballo de Troya' como obra principal de su exposición en Kassel, una construcción de cinco metros de altura que representa una escultura clásica griega que ha sido levantada utilizando las técnicas de los monumentos falleros de los años 30: sin plásticos, ni fibras de vidrio; solo papel y madera. La particular cremà de la 'falla' fue la culminación de todo un ritual que tuvo su punto de partida a las 20 horas del pasado sábado, cuando la galería de arte contemporáneo Neue Neue Galerie, que acoge la pieza, cerró sus puertas. Entonces el público pudo ser participe del desmontaje de la obra, que fue trasladada por las calles de la ciudad a modo de peregrinación, acompañados por dos grupos de tabal y dolçaina escoltados por la policía.
[gallery link="file" ids="2594,2592,2585,2595,2593,2591,2589,2587,2545" orderby="rand"] María Dolores Jiménez-Blanco 26 Mayo 2017 Hace más de 100 años, el 20 de febrero de 1909, los futuristas irrumpían en el tranquilo desayuno de los parisinos afirmando en el diario Le Figaro que querían "démolir les musées, les bibliothèques...". Los museos, como los cementerios, admitían los futuristas, podían visitarse una vez al año para recordar a los muertos, incluso podía estar bien dejarle flores a la Gioconda, pero NADA de pasearse por allí cotidianamente para consolar inquietudes o tristezas. Si demoliésemos los museos, como decían Marinetti y sus amigos, nos evitaríamos muchos latazos, incluyendo el de tener que rendirle culto al canon, incluyendo el de admirar la pieza canónica por excelencia, la Gioconda. No pudieron evitarlo: a los futuristas se les escapó que, a pesar de todo, les encantaba la Mona Lisa ¡aunque lo disfrazasen de ironía hablando de honrar la tumba de un antepasado! Es posible que Marinetti y sus amigos futuristas no sean la mejor compañía: odiaban a las mujeres, admiraban la violencia y hablaban de la guerra como "higiene del mundo", y además lo decían abiertamente en el mismo escrito publicado en Le Figaro 1909. Desde luego estaban hechos un lío: ¿nada de museos, pero respeto a la Gioconda? ¿Demoler los museos pero honrar el canon? De ese texto de 1909 aprendemos dos cosas: la primera es que en el supuesto epicentro original de la modernidad, en el París de las vanguardias y en año en que supuestamente Picasso y Braque "inventan" el cubismo que con los años serviría de base para configurar el canon de lo moderno, hay quien quiere ir contra las instituciones canonizadoras: el museo y la biblioteca. Y la segunda es que, entonces y ahora, parece que la clave está en qué demoler y qué adorar, en qué quemar como un trasto viejo en una falla, y qué salvar para poner en una tumba, en un trono o en un altar, según los gustos de cada uno. Al final ¡incluso los que afirman agresivamente querer acabar con los museos están proponiendo un canon!
Documenta 14 Daniel García Andújar (b. 1966, Almoradi, Spain)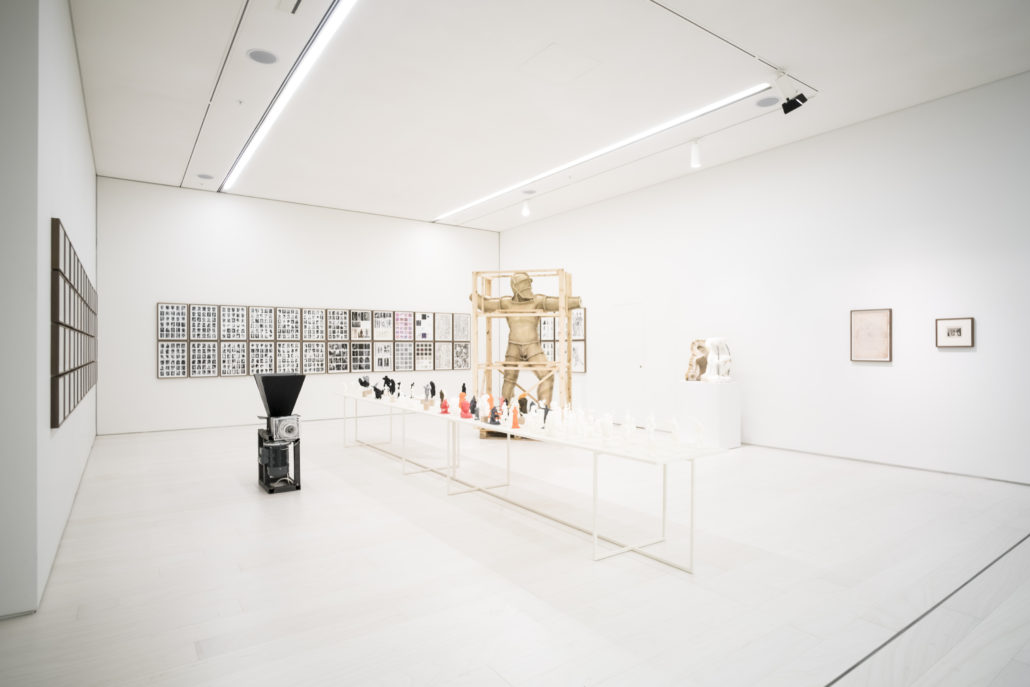 [caption id="attachment_2535" align="aligncenter" width="605"]
Daniel García Andújar
(geb. 1966, Almoradi, Spanien)
The Disasters of War – Trojan Horse (2017)
Installation mit verschiedenen Materialien
Maße variabel[/caption] The Disasters of War, Metics Akademia (2017) Mixed-media installation Dimensions variable EMST—National Museum of Contemporary Art, Athens The Disasters of War/Trojan Horse (2017) Mixed-media installation Dimensions variable Neue Neue Galerie (Neue Hauptpost), Kassel Burning the Canon Nordstadt Park Kassel June 23 Nordstadt Park 23rd June, 2017 From 20:00 (burning 23h aprox.) The Trojan Horse sculpture has been conceived as anti-monument reflecting on the "night games of war" (Reichs Veterans Day, Kassel, June 4 1939) developed in Germany during the Nazi period. The sculpture has been created by the artist with the aid of a software working with an aleatory combination of body types and then materially constructed by Taller Manolo Martín, a team of traditional craftsmen who produce Valencia's Fallas puppets in Spain to be burned. Following this ritual, the sculpture will also be burn during the night of Saint John (also known as Jani, Adonia, Midsommar, Ivan Kupala Day, Juhannus Mittumari, etc.) as part of a pagan celebration aimed at letting go of what is no longer needed and saving what has to remain. Open Fire Party with: Daniel G. Andújar Manolo Martín Crier/performance by Daniel Cremer based in a text from María Dolores Jiménez-Blanco (Burn the canon?) Dolçaines by Cristina Martí Morell & Francesc Xavier Richart Peris Percussion by Pablo Lluis Llorca Pyrotechnics and fire by Fire, Ice and Magic Production by Carlota Gómez & Jorgina Stamogianni Curated by Paul B. Preciado The Disasters of War/Trojan Horse (2017) The Disasters of the War, Trojan Horse is a series of 82 "artifacts" constituting the second part of a project that started in Athens. The project itself travels hidden inside of a Trojan horse. These series evoke 82 engravings created by Spanish painter Francisco Goya (1746-1828) between 1810 and 1820 secretly criticizing the violence deployed against the population during the wars between the Napoleonian Empire and Spain. Bringing Goya to the 3-D printer era, the project reflects on the politics of war, but also on the way war can continue through means of economic, cultural, and visual domination. Many wars are thus narrated here, in an attempt to resist its many forms of violence and explore strategies of visual and performative resistance. The project unfolds in different formats: an installation, a workshop, a performance, and a public action.