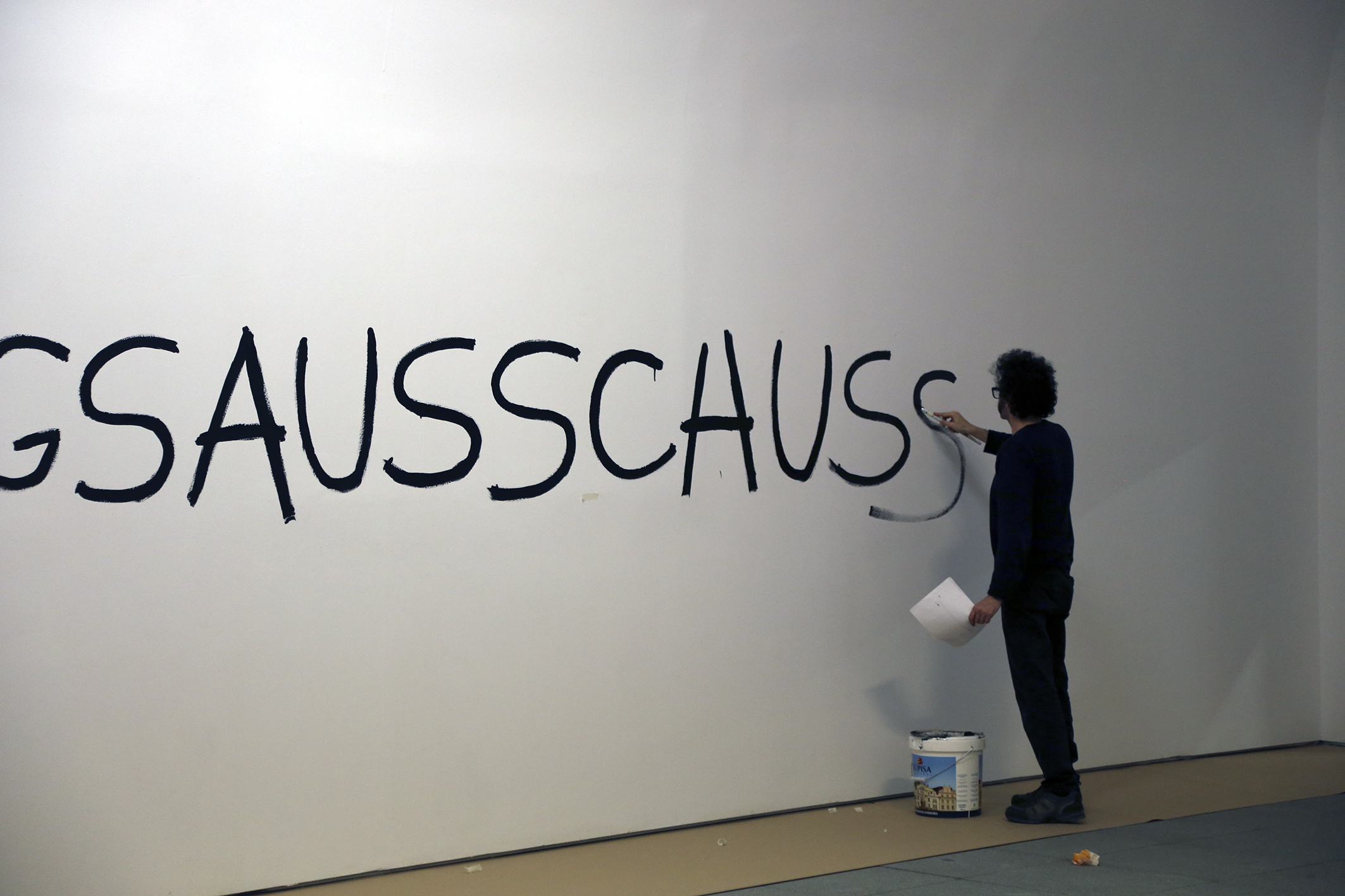 Un 'hacker' en el museo
El alicantino Daniel G. Andújar resume dos décadas de trabajo en una muestra que reflexiona sobre los mecanismos de control de la sociedad contemporánea
Uno de los primeros proyectos de Technologies To The People, la empresa ficticia creada en 1996 por Daniel G. Andújar (Almoradí, Alicante, 1966), fue desarrollar la campaña publicitaria de un producto también ficticio consistente en un datáfono para mendigos. Pronto la campaña surtió efecto, pero no el previsto: un representante de Apple se puso en contacto con el artista para interesarse por el tipo de tecnología inalámbrica que utilizaba el dispositivo. Los gurús de Silicon Valley, cegados por su propio optimismo tecnológico, no habían reparado en la ironía subversiva de una ficción concebida para poner en solfa el discurso igualitario y las promesas democráticas de las empresas informáticas. Desde luego, el trabajo del alicantino no podía haber encontrado una respuesta mejor.
Éste es sólo uno de los muchos equívocos entre realidad y ficción que plantea Sistema operativo, la exposición que el Reina Sofía dedica a uno de los artistas más combativos y brillantes de su generación. A través de unas 50 obras, la muestra da cuenta del discurso disidente que G. Andújar plantea en intervenciones urbanas y digitales. Desde el orwelliano Estamos vigilando (1994) que inscribió en la playa de San Sebastián hasta Dirigentes (2014), un gabinete de curiosidades barroco cubierto con imágenes a medio camino entre la publicidad comercial y la propaganda política, el artista plantea que, en ocasiones, mecanismos concebidos como liberadores terminan resultando una herramienta para el control.
Su misión, en ese contexto, es devolverles su potencial crítico. Así lo hace en sus obras centradas en la estigmatización del pueblo gitano:Soy gitano (1992) consistía en pegar en las calles de Valencia carteles con el artículo 14 de la Constitución traducido al caló, y Se rumorea que… Centro de refugiados del pueblo gitano (1999) se proponía difundir en una ciudad británica un rumor capaz de sondear el racismo latente de la población.
El otro núcleo de su obra se encuentra en el terreno digital. A través de Technologies To The People, muestra acciones donde el fenómeno hacker se interpreta como una variante digital del anarquismo, tal y como sucede en el laboratorio hacker donde las páginas de código informático se contraponen a recetas de El libro de cocina del anarquista (1971), de William Powell. Al mismo tiempo, la promoción, empleando el lenguaje de las grandes empresas tecnológicas, de un sistema operativo de código abierto, Linux, articula una de sus obras más ambiciosas, Individual Citizen Republic ProjectTM: El Sistema x-devian (2003).
Para el artista, el desarrollo de Internet ha cambiado incluso las reglas del mundo del arte y ha vuelto obsoleto el concepto de colección, como queda de manifiesto en tres obras que trasladan a soporte físico colecciones de imágenes disponibles en Internet. Sin embargo, es en la cuestión de la violencia donde su mirada resulta más incisiva. Infiltrados (2014) equipara las tácticas policiales de infiltración en manifestaciones con los videojuegos de acción. A su vez, Armed Citizen (1998-2006) reúne imágenes de 100 pistolas que se pueden adquirir fácilmente a través de Internet, y tiene continuidad en las pistolas elaboradas con tecnología 3D que se exponen enLiberator (2014). Al final de la exposición, como un retorno y un guiño al museo que la acoge, una sala reflexiona sobre el carácter político del Guernica y demuestra la capacidad subversiva del arte.