Feedforward. The Angel of History
, a compelling exhibition that opened a few weeks ago at
LABoral
in Gijón,
addresses the current moment in history where the wreckage of political conflict and economic inequality is piling up, while globalized forces--largely enabled by the "progress" of digital information technologies--inexorably feed us forward
. The exhibition title references Paul Klee's watercolor
Angelus Novus
.
Walter Benjamin
saw it as depicting "the angel of history" transfixed by the wreckage of the past that is accumulating in front of him while being propelled into the uncertain future by progress.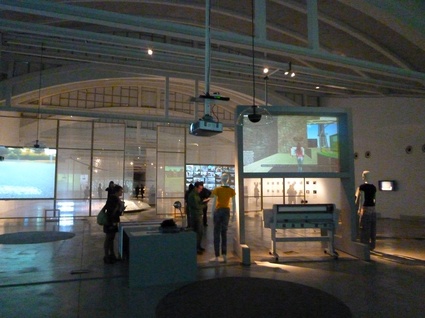 View of the exhibition space: upstairs
Curated by
Steve Dietz
and
Christiane Paul
, the show explores a 21st century made of deep inequalities, complex tensions and a general feeling of instability. Can we count on the media to reflect accurately the political and cultural landscape? Are the media addressing and monitoring the disturbances that surround us? Or are they instead accomplice to the situation?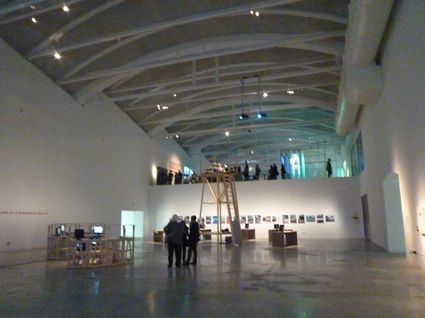 View of the exhibition space: downstairs
If the media do not do what we expect from them, can art step in? Which kind of role can artists play in this scenario? Is providing feedback to what they observe enough? Shouldn't we instead hope that they will adopt a more "feed-forward" attitude and inspire greater awareness and collective reaction?